Sharon Parcell
Email: sharon.parcell@talentconsortium.com.au
Mobile: 0423 023 500
Sharon commence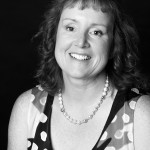 d her career in Finance working for General Motors in England with specialist skills in Management Accounting, Treasury and Systems. Sharon transitioned her career into Human Resources over 16 years ago working in England, New Zealand, Melbourne and Newcastle, NSW.
She moved to Perth in 2005 as the start-up General Manager for Talent2 delivering search enabled executive recruitment and exposure to RPO and was also General Manager for Chandler Macleod prior to co founding The HR Consortium. Talent Consortium was born from client needs and offers a full service HR partnership
Sharon is a Certified Professional of Australia Human Resources Institute, a member of the Australian Institute of Company Directors, a Talent Dynamics Consultant, and Mentor in Women in Mining and Resources WA. Sharon is also hugely passionate about music and is an active  member of the Collegium Symphonic Chorus. Founder, owner and CEO of Talent Consortium.
Talent Consortium actively partners with other leaders in the industry to provide full scope solutions to clients and further develop innovative offerings.
Business Partners
Our business partners include:
Affiliates
Our affiliates include: